I haf good news for friends and fans of teh greatest comics convention experience in the entire UNIVERSE:
Yes. That is right my little dingkers - Schmurgen Con 2 is on.
Yeah!
Baby!
EDIT
: Even more good news. I haf made a poster!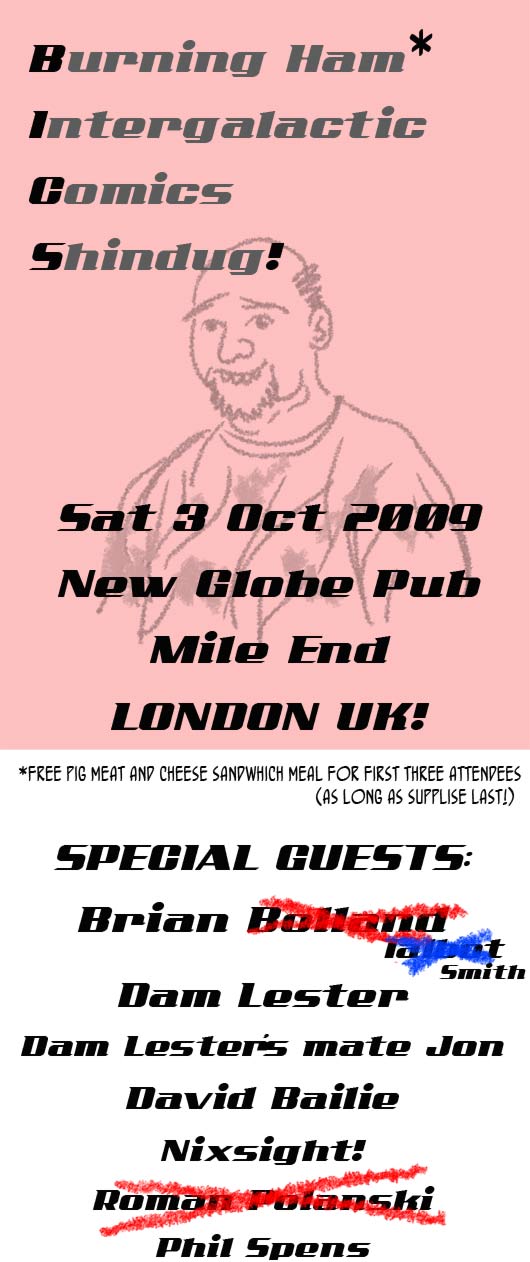 As usual Schmurgen Con (2!) is hapening at the New Glob Pub in Mile End london.
It is here
, and very close to Mile End central tube line (don't use teh District line it is siht!)
Special guests are diffcult to organise in 24hours notice, but I think these people will come. Especially Nixsigt who is my boss on
Elephant Words
!
EDIT
: David Bailie (I sleep on his coach) has been to tell me that since Schmurgen Con 2 is on Saturday I have more then 24hours to rganise. Which reminds me - it is his birthday this week. Also famose writer Leon Chewit. Also there will be three copies of new B/A.A.S.T.Ar.D.s Anthology by Dam Lester and Francesca Casaveti at Schmurgen Con. Only 3!!! Buy them while they are hot!
New poster: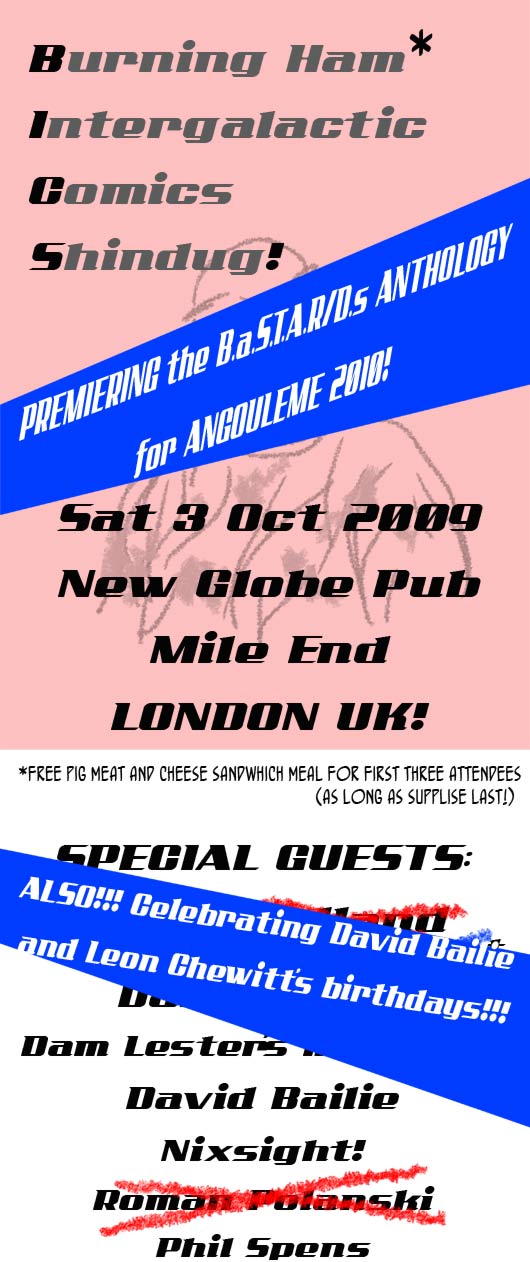 EDIT
: Also on sale will be my new comic entittled How To Make Comic Convention The Uncomrpomising Way. Will be sure to collectors iteam and worth billions when you are dead.
EDIT
: Animation in this poste is NSFW! Do not watch if you at work. You will be fired! Oh. Too late.